COVID-19 DISCOUNTS
Missing that "little something" before you can place your order? Now is the time to let us know, just write us an e-mail, fill-in our enquiry form, configurate your X7 or call at +41 62 777 44 40  !
24/7 SUPPORT
In case of any technicals enquiries that you might have: we are here for you!
Access our
FAQ page
24/7, or in case you need personal assistance, use the
ticket service
where we'll get back to you within 12 hours.
Quick reminder: All of our machines are accessible via internet!

SPARE-PARTS
Our stock of "ready to deliver" spare- and wear-parts has always been large, but due to increased demand during these times, we've invested further to grant a seamless supply of all kinds of spare parts. We'll also increase our "local spare part stocks" globally.

PRODUCTION
The entire team of Can Man and Frei AG is continuously working hard for you, building the best machinery for the worlds best packaging.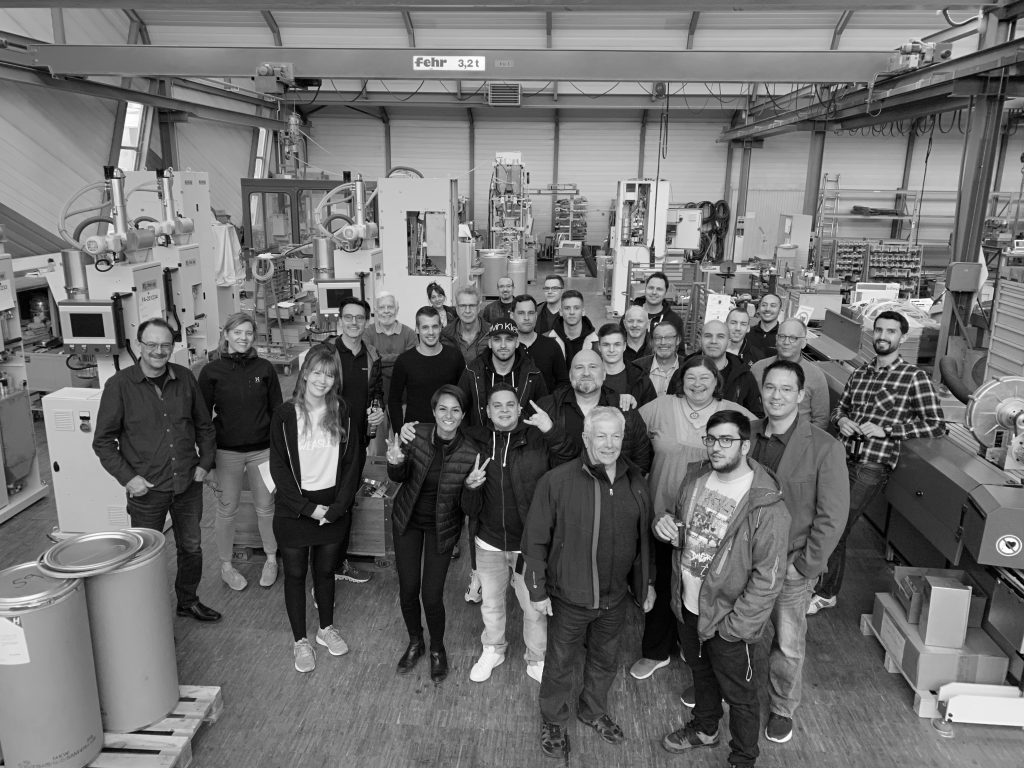 Disclaimer: The picture was taken at Frei AG's premises before the lockdown and social distancing 😆
Take care & all the best!
Can Man & Frei AG