How to adjust the double sheet sensor?
1 or 2 (sender/receiver) sensors are fitted behind the first pair of rollers to recognize double sheets.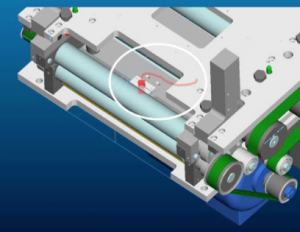 Sensor in the lower part.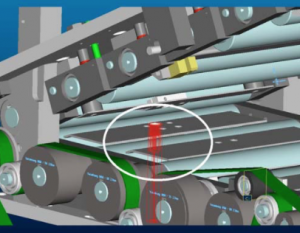 A pneumatic cylinder operates the ejection flap.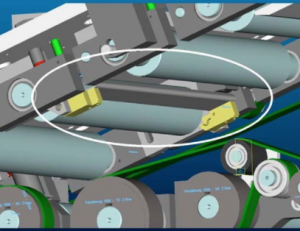 Setting the double sheet sensor
B30
The evaluation unit for the double sheet sensor is located in either the control box (illustration) or in the immediate vicinity of the rollformer, on the feeder side.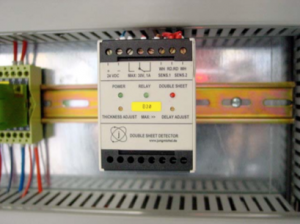 To set the sheet thickness, take a single sheet and lay it on the support rails in front of the first roller pair. You can also open the roll- former and lay a sheet into the rear area by hand. Then close the rollformer again.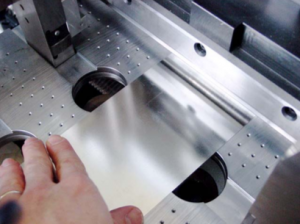 Now turn the single sheet back and forward in the first roller pair by hand with the help of the belt.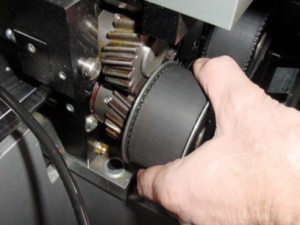 The two green LEDs "Power" and "Relay" should now be lit up on the evaluation unit.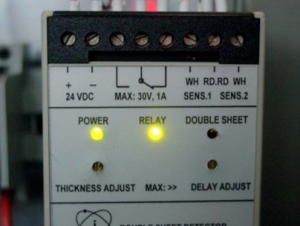 If the red LED "Double sheet" is lit up, you must carry out a correction.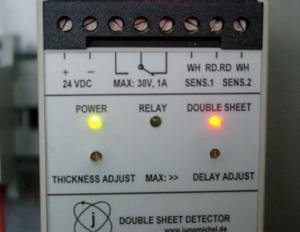 Turn the left-hand screw "Thickness Adjust" clockwise until the red LED goes out and the green LED "Relay" lights up. Add 1-2 additional turns in the clockwise direction.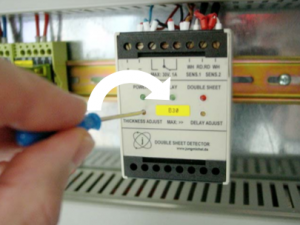 Now carry out the same procedure with two sheets (double sheet).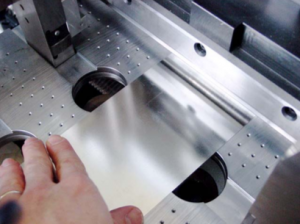 The red LED "Double sheet" should now be lit up.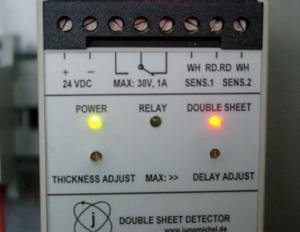 ---