What is the correct position of the calibration crown?
he screw with the lock nut has a red seal and must not be changed. This is used to fix the position on the longitudinal axis of the tool carrier with regard to the welding centre.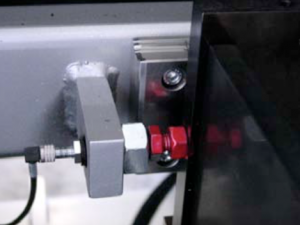 NOTE:
If you have to change the setting of the calibration crown, you have to loose the lock nut and adjust with the M10 screw accordingly.
---