Possible cause:
too many braking magnets
=> reduce the amount of magnets
NOTE:
If you have too few magnets, it might cause angularity problems!

Damages at the front edge:
the spring load at the catch might be too high
=> reduce spring load (see picture).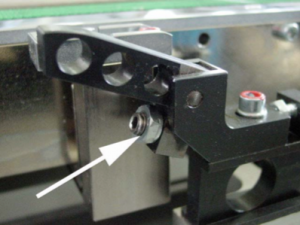 lateral guide (see picture – in red) might be too close
=> increase the distance "X" slightly.