Ths (temperature heatsink) is too low (T water)(Low Temp.)
Check
– Check the cooling-water-inlet.
– Check the "Ths" and "Tamb" on the display.
– Check the small fans of the Pacemaker
NOTE:
The error "Ths too low" means temperature heat sink (copperplate) too low. If the copper plate is too cold. It can damage the unit, if some condensation water flows to the electronic power parts.
Check if the valve closes correctly and clean the valve.
NOTE:
If you reassemble the valve, make sure you do it the right way (see picture)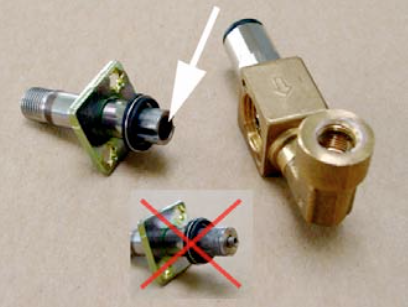 Check the correct water flow direction.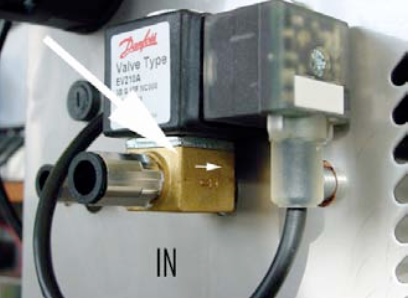 Download PDF here
NOTE: The pictures showing a regular Pacemaker and not a Pacemaker HF as used in the PowerCure, but the issue is the same!
---