The software for the Pacemaker HF is memorized on a small processor board. For an update with new software, you need to change this board.
NOTE:
Before you start to change the board write down the voltage value you were using for your application.
Switch off the main switch of PowerCURE™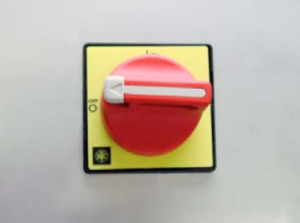 WARNING:
Wait 5 minutes, before you remove the cover. Capacitors with high voltage inside!
Remove the processor board carefully by hand. Do not use any tools for that.